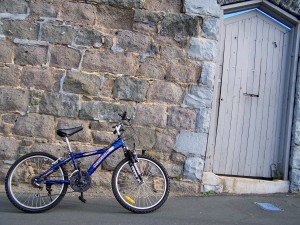 Since the 1st January 2009 the government brought in the 'Cycle to Work' scheme to encourage people to cycle to work. Cycling keeps you fit, it's fast, cheap, fun and reliable – and great for the environment!
Since the 1st August 2020 there has been amendments made to the scheme.  The amount allowed for a bike and accessories has raised from €1,000 to €1,250.  For purchase of an electric bike €1,500 is allowed.   In addition to this employees can avail of the scheme once every 4 years instead of 5 years.
The bicycle must be purchased by your employer but the scheme can operate either with your employer bearing the full cost of the bicycle, or by way of a salary sacrifice agreement (like the travel card scheme) where you pay for it over 12 months.
Participating is easy. If your employer decides to take part, they simply buy the bike and equipment on your behalf and off you go.  It is up to you and your employer to decide whether they buy the bike outright for you or whether you pay for it via 'salary sacrifice'.
Either way you save on tax. The scheme is flexible in its application in that your employer doesn't have to specifically notify the Revenue Commissioners that you are availing of the scheme and there are no government forms to fill out.  However your employer does have to maintain the normal records such as invoices and payment details associated with the purchase.
At Everest Cycles we take:
Bike to Work vouchers
Tax Free Bicycle vouchers
One 4 All vouchers
Tax Saver Bikes vouchers
Cyclescheme.ie
Choose your preferred bike and if you want a half-hour personalized consultation to select the best size and style of bike to suit your needs, please contact us.