€2199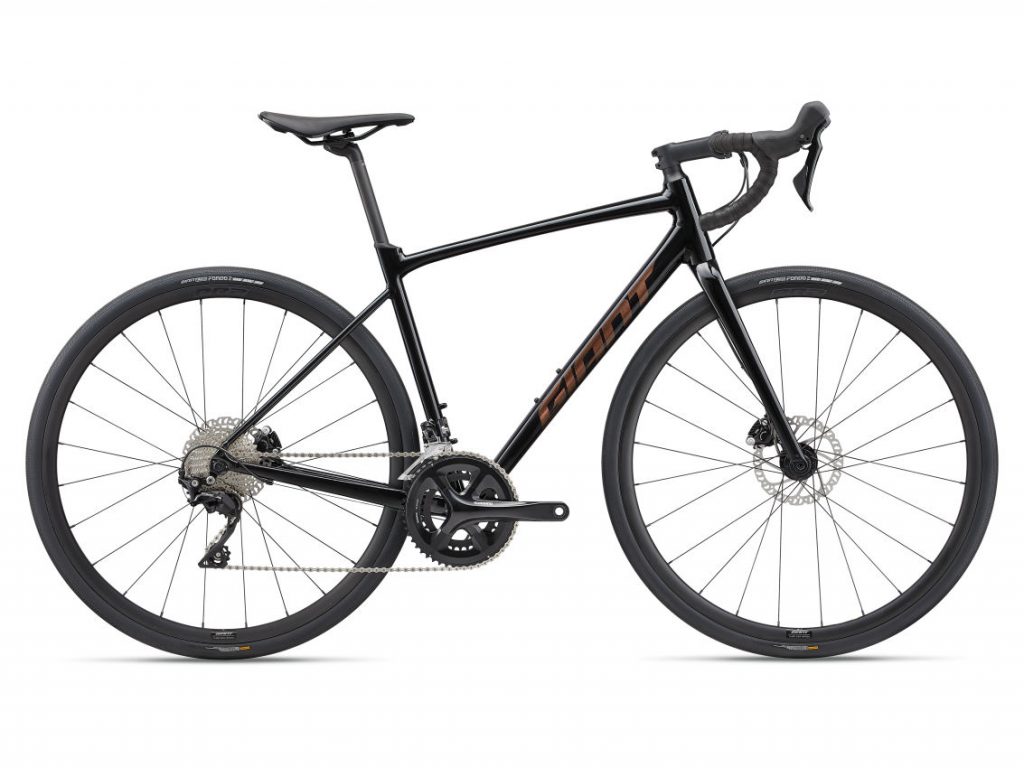 SOME ROADS ARE SMOOTH, OTHERS ARE ROUGH. THIS SMOOTH-RIDING ALL-ROUNDER HANDLES IT ALL, TAKING YOU FROM THE MAIN ROUTE TO MORE ADVENTUROUS OPTIONS WITH CONFIDENCE AND CONTROL.

Frame is specifically engineered to produce a balanced, all-rounder feel that blends confident rider positioning with agile cornering and acceleration.
SizesS, M, M/L, L, XLColoursBlackFrameALUXX-Grade Aluminum, discForkAdvanced-Grade Composite, full-composite OverDrive steerer, discShockN/AHandlebarGiant D-Fuse SL S:40cm, M:42cm, M/L:42cm, L:44cm, XL:44cmGripsVelo cork tape with gelStemGiant Contact S:90mm, M:100mm, M/L:110mm, L:110mm, XL:110mmSeatpostGiant D-Fuse, composite, 14mm offsetSaddleGiant ApproachPedalsN/AShiftersShimano 105 2x11Front DerailleurShimano 105Rear DerailleurShimano 105 GSBrakesShimano 105 hydraulic, Giant MPH rotors [F]160mm, [R]160mmBrake LeversShimano 105CassetteShimano 105, 11x34ChainKMC X11EL-1CranksetShimano FC-RS510, 34/50 S:170mm, M:172.5mm, M/L:172.5mm, L:175mm, XL:175mmBottom BracketShimano cartridgeRimsGiant P-R2 Disc wheelsetHubsGiant P-R2 Disc wheelset, 12mm thru-axleSpokesGiant P-R2 Disc wheelsetTyresGiant Gavia Fondo 2, tubeless, 700x32c (34mm effective width)ExtrasFactory tubeless set up, 38mm max tyre sizeWeightThe most accurate way to determine any bike's weight is to have your local dealer weigh it for you. Many brands strive to list the lowest possible weight, but in reality weight can vary based on size, finish, hardware and accessories. All our bikes are designed for best-in-class weight and ride quality.